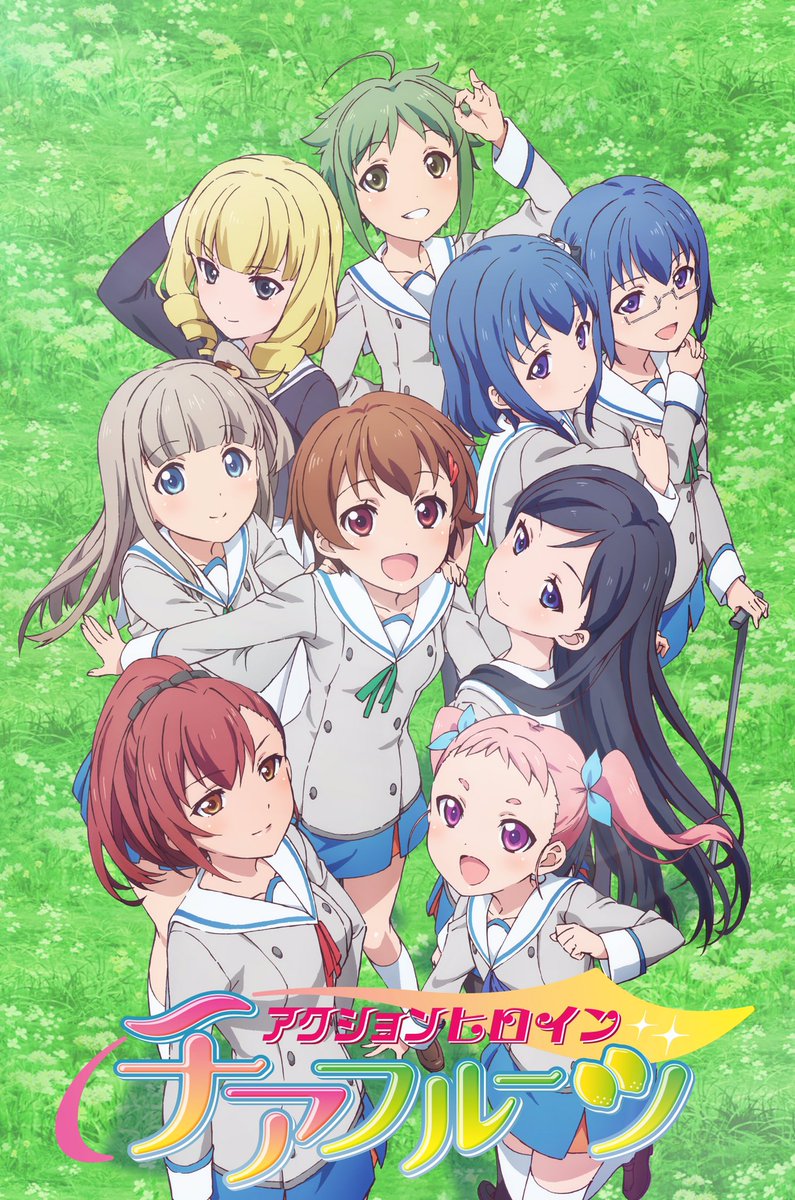 Meet the staff and cast of the upcoming original television anime Action Heroine Cheer Fruits set to premier in July. First announced in January, the anime is noted to be set in a tranquil area known as Hinano City, a place known for cultivating fruits but has lost its vitality.
The hero of this story is Misaki Shirogane, a high school girl who for the sake of the town she loves, becomes a local heroin alongside other girls. In the effort to revitalize the town, she, under the urging of the prefectural governor whom is her aunt, makes a vow with the seven other girls to produce action live events.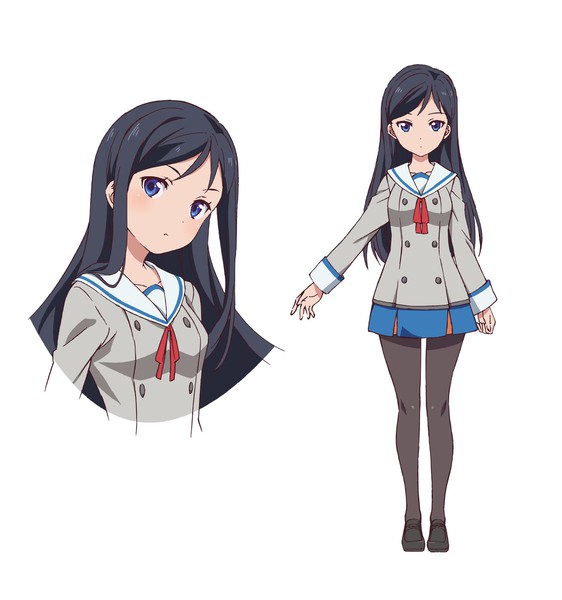 M.A.O, who has played as the characters Badarzewska in "ClassicalLoid" will be playing as the protagonist Misaki. Misaki is described to be an optimistic hard worker who undergoes a chronic case of bad luck, even with being a star athlete and student council president. In terms of the production work, she is noted to like finding and travelling to "power spots" that purportedly invigorate those who visit them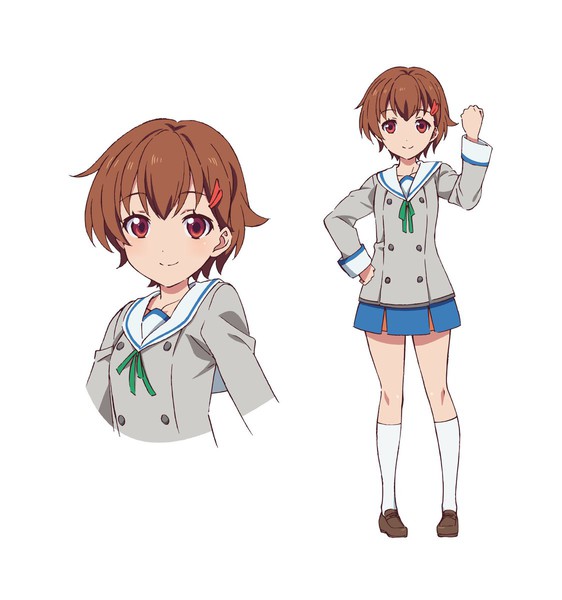 The second character introduced is An Akagi, whom is to be voiced by Miku Itou, the voice of Yūho Mochizuki in "Wanna be the Strongest in the World." She is noted to like special effects and is the daughter of a doctor and nurse. She is a naïve girl with a strong desire to help but is constantly late for her gymnastics class.
Introduced after her is the voice behind Tiona Hyurte in "Sword Oratoria: Is It Wrong to Try to Pick Up Girls in a Dungeon? On the Side", Rie Murakawa playing as the train-loving Roko Kuroki. She is Misaki's close friend and the vice president of the Student Council. Though she is noted as a reliable figure and wanting to help her friend, she finds trouble expressing herself.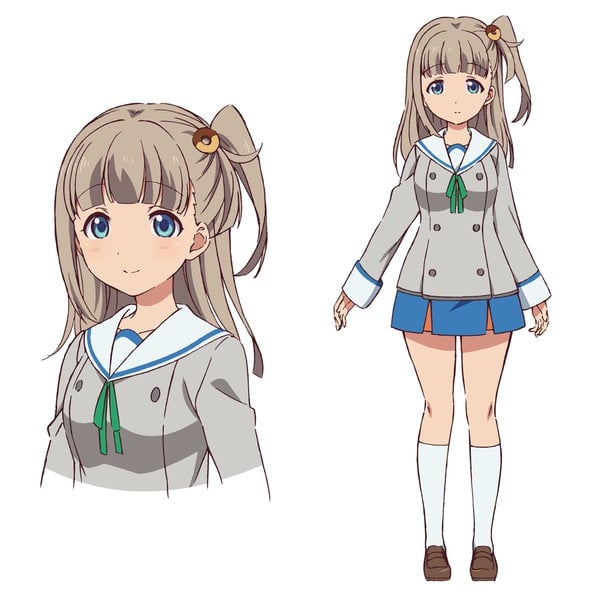 The fourth character of the group played by Erii Yamazaki, the voice of Moe Morita in the Samurai Flamenco", is Mikan Kise, a second-year student who likes to read. She is a member of the cheerleading club and is described as a considerate person who works well with children. However, she is also noted as someone who has inadvertantly taken too much responsibility on her shoulders.
Voiced by Yuuki Hirose, who also plays as Noriko Yamada in "Alice to Zouroko", Mana Midorikawa comes in as the fifth character of the group. With her scheming ways and her love for cosplay, she is noted to be the designer of the outfits for the heroin shows.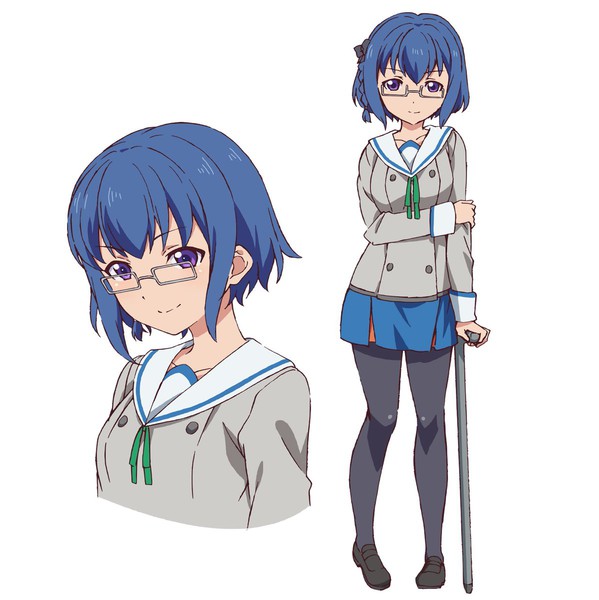 Genki Aoyama, the bespeckled one of the twins of the group will be played by Haruka Ishida who is also the voice of Bianchi in "Nobunaga the Fool", Haruka Ishida. Genki is a member of the conputer club and has an interest in video editing. At one point she dreamed of becoming an diol but had thise dreams dashed due to an accident with her leg. Now she focuses her efforts into studying the I.T field.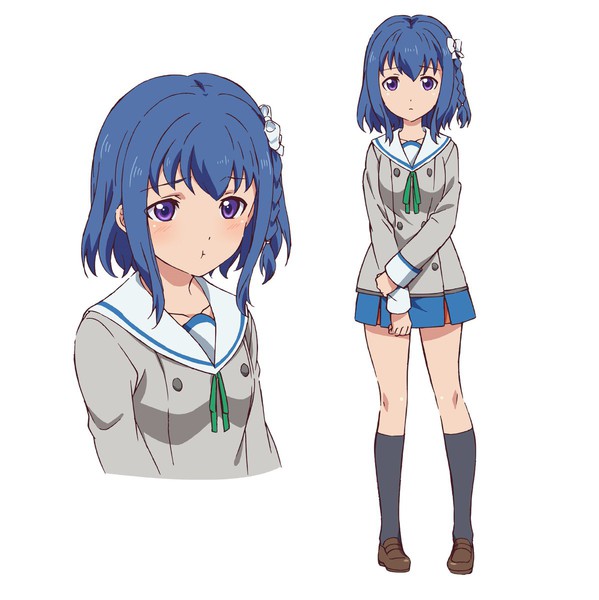 Haruka shall also be playing as the Genki's twin, Yuuki Aoyama, who has returned to the town for a certain reason. As a member of a famous idol group, she excels in both singing and dancing and practices hard to maintane this. She likes to karaoke by herself and though and with her silent personality, she has a tendency to have people worrying over her.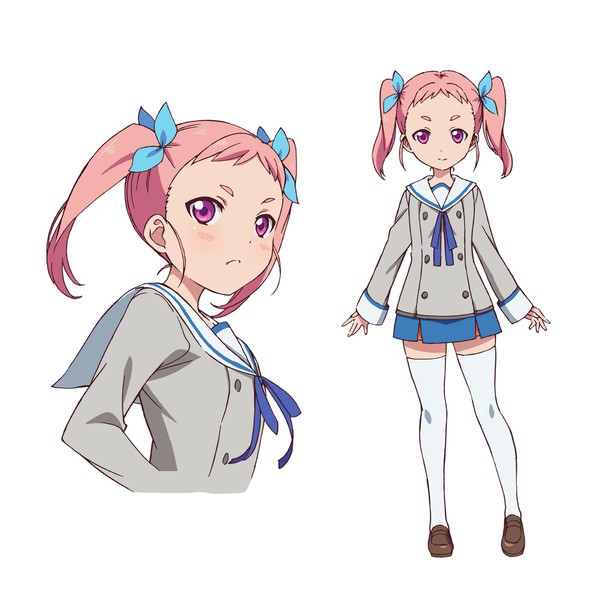 Recognized for her role as , Moe Toyota will be playing as Hatsuri Momoi, the daughter of an owner of a construction company. She is a member of the theater club and holds a signature look of having her hair in pigtails. But while she may be a cute looking girl, beneath this delicate exterior holds a headstrong individual who acts first and thinks later with a never give up attitude.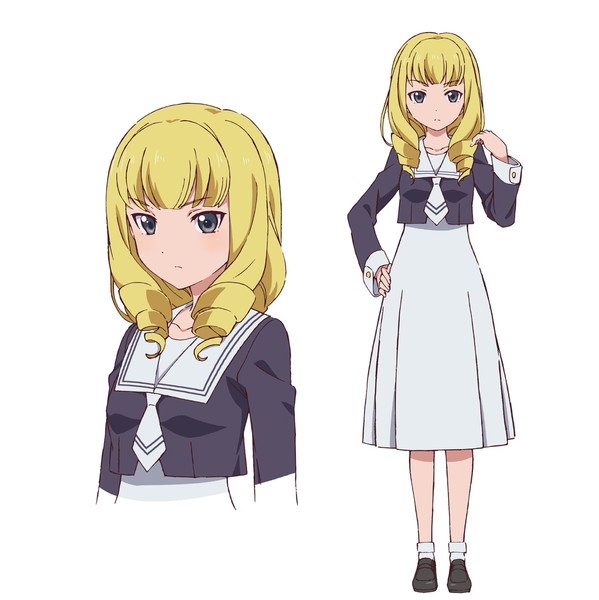 Last but not least is Kanon Shimira, to be played by the voice of Aoi Takizawa in "Tsukigakirei", Haruka Shiraishi. As a gymnast she has competed heavily with An Akagi but has never been able to up her. Because of this, Kanon resolves to doing whatever it takes to take An down a peg. This so far is what makes up her character.
For the staff, Keizou Kusakawa, director of the "Magical Girl Lyrical Nanoha"series, will be directing the series. Working in the scripts of the series is the writer behind "This Art Club has a Problem!" Naruhisa Arakawa. Designing the characters of the series is the artist Naomi Ide, recognized for her work in designing the characters of "Gingitsune."
Currently the official website has released a video of a segment from the anime's live-streamed web variety show where the characters, cast and staff were introduced.
Source:AnimeNewsNetwork
See also: An Honest Identity Story: Shimaname Tasogare
See also: An Actual Simple Love Story: Doukyuusei