×
Join Ani.me for Free and Support Japan
Log in with your Ani.Me account.

The ghouls of Anteiku invaded the Aogiri's site in order to rescue Kaneki Ken who is being tortured. Due to provocation, he unleashed greater power enough to defeat Yamori.
3948 users added this.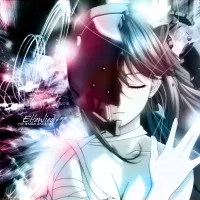 Mutated homo sapiens that have a dangerous telekinetic power is being captured and isolated in laboratories by the government. One of the sixth-sense-possessing humanoids escapes loses her memories and winds up living with a boy from her past.
12896 users added this.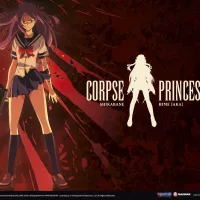 After being brutally murdered along with her family, Makina Hoshimura turns into a Shikabane Hime, a living corpse contracted to the Kougon Cult, in order to exert revenge on the mysterious undead organization responsible for her death. She is assisted in this task by Keisei Tagami, her contracted priest and former friend.
627 users added this.

Enter the world of "Willow." Journey to the far corners of your imagination, to a land of myth and magic, where dream and reality live side by side .
28 users added this.
Following Saito's heroic actions in the War with Albion in season two, Saito & Louise return to Tristain, only to have the runes which bind Saito & Louise disappear. Saito & Louise struggle with a relationship no longer defined as Master & Familiar, as they search for an Elf who has the power to restore the dead to life, and may hold the key to understanding Saito's loss of the Gandalfr's power.
1785 users added this.
Yosuga no Sora ("Sky of Connection") started out as a Japanese romance/drama adult visual novel developed by Sphere. The game was originally released for Windows PC on December 5, 2008.
898 users added this.
Alucard is not just any immortal, but probably one of the oldest and strongest beings known to exist. This vampire, however, is duty bound to the Hellsing family, who acts as the dogs of England's queen, protecting the country from the most dangerous parts of the underground, namely other vampires.
8224 users added this.
Hellsing, a secret organization within the British government, has long been battling supernatural threats to keep people safe from creatures of the night. They have a secret weapon in the form of an incredibly powerful vampire Alucard.
7650 users added this.

Ani.me's official listing has the Tokyo Ghoul Square root of A storyline, reviews, and Tokyo Ghoul Square root of A pictures that you need. Get to know everything about this Television Series show.
681 users added this.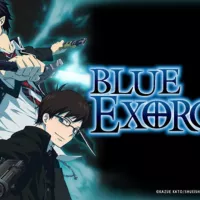 The story revolves around Rin Okumura, a teenager possessing abnormal strength and endurance who, along with his younger twin brother Yukio, was raised by Father Shiro Fujimoto. Soon after Yukio departs to study at the prestigious True Cross Academy, Rin learns that he is the son of Satan, the strongest of all demons.
10692 users added this.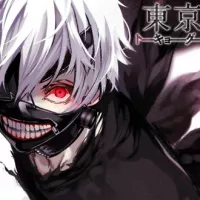 The suspense horror/dark fantasy story is set in Tokyo, which is haunted by mysterious "ghouls" who are devouring humans. People are gripped by the fear of these ghouls whose identities are masked in mystery.
15908 users added this.
This show is set at Honn0ji Academy, a fictional high school in post-apocalyptic Japan that is dominated by its fearsome student council, led by Satsuki Kiryuin. The council members wear special uniforms called Goku Uniforms that grant them superhuman abilities, which they use to oppress the rest of the school's students and staff.
9925 users added this.