Anime Database

Macross Frontier marks the 25th anniversary of the Macross anime franchise. It is a direct sequel to the first Macross series and Macross 7 and follows the lives of Alto Saotome, Ranka Lee and a pop idol named Sheryl Nome on board the Macross Frontier colonization fleet.
1176 users added this.
While Gunbuster's final mission destroyed the space monsters' star system, the intergalactic war still continues. Earth's only hope lies in the hands of "TOPLESS", an elite mecha group with children possessing supernatural powers and new Buster Machines.
357 users added this.
The action begins when biker Shougo Yahagi's lousy week turns into a fight for his life. The military's after him, the government want him dead and now his new set of wheels seems to be a transforming robot!
83 users added this.
Robotech is an American adaptation of three separate anime series, The Super Dimension Fortress Macross, Super Dimension Cavalry Southern Cross, and Genesis Climber Mospeada. The reworked storyline presents each series as a separate generation in one long space saga.
613 users added this.
Ryuunosuke found a stray cat, suddently gunfire broke out around them, he ends up getting away but the cat got hit by a bullet and ends up dying. A few weeks later, he gets a new sister, Nuku-Nuku, which turns out to be the cat inside of an android.
147 users added this.
Ani.me's official listing has the Gundam 00 storyline, reviews, and Gundam 00 pictures that you need. Get to know everything about this Television Series show.
1018 users added this.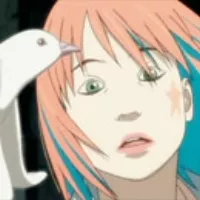 Witness the true beginning of the Matrix: how men created the machines and how those machines stood up against their masters, and the effects of the great war that waged between them, which in the end led to the fall of mankind. Watch the ship Osiris and its efforts to warn the remaining humans of the imminent attack; follow a champion who happens to break free from the Matrix; explore the exploitation of a glitch in the overall system; observe the story of the Kid and how he was found by Neo; travel with an investigator who tracks the well-known hacker Trinity; and learn the secrets of the Matrix in other wondrous ways.
311 users added this.
In the 21st century, Earth's pollution problems result in the development of a new hydrogen fuel called "HBT" as an alternative to fossil fuels, while mankind colonizes Mars. In 2050, a mysterious alien race called the Inbit invades Earth.
19 users added this.
In Universal Century 0079, forces of the Earth Federation and Principality of Zeon engage in a battle within the Thunderbolt Sector during the One Year War. This section of space—known for its constant strikes of electricity—proves to be a deadly battlefield, as Federation pilot Io Fleming leads a charge against Zeon's ace Daryl Lorenz and his squad of snipers.
146 users added this.