Anime Database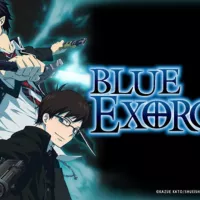 The story revolves around Rin Okumura, a teenager possessing abnormal strength and endurance who, along with his younger twin brother Yukio, was raised by Father Shiro Fujimoto. Soon after Yukio departs to study at the prestigious True Cross Academy, Rin learns that he is the son of Satan, the strongest of all demons.
12035 users added this.
Since Hiro Hiyorimi's parents died, he and his sister Sawawa have lived apart. Now, Sawawa has gotten a new job as the caretaker of a creepy old mansion, and has sent Hiro a letter asking him to come and stay there with her.
246 users added this.