Anime Database
On his first day at his new school, twelve-year-old Ritsuka Aoyagi meets a mysterious twenty-year-old male named Soubi Agatsuma. Soubi claims to be a good friend of Ritsuka's brother, Seimei, who was murdered when Ritsuka was ten years old.
2700 users added this.
A lone warlock, freed from years of imprisonment, stands against an army of destruction bent on world conquest and the resurrection of an ancient evil. Dark Schneider is the Bastard!
667 users added this.
Dark Schneider is the Bastard!!
256 users added this.
Yukiya Ayase is a regular university student with no job. His cousin Tetsuo Ishii betrays and sells him in an auction to settle his heavy debts.
583 users added this.
Saiunkoku is a world of eight provinces or houses, each named after a different colour. The new Emperor, Shi Ryuuki, has gained for a reputation for being uninterested in courtly matters and for flaunting his love for men.
333 users added this.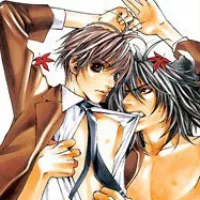 When Ukyo rescues a stray dog, he soon learns that he may have made a rare find. His new dog , who he's named Kuro, can talk!
305 users added this.
Ani.me's official listing has the Hey Class President storyline, reviews, and Hey Class President pictures that you need. Get to know everything about this Original Video Animation show.
807 users added this.
In Enoshima, Yuki is a high school student who's never been good at making real friends thanks to his abnormally poor communication skills. Haru is the self-styled alien who decides to teach Yuki to fish.
337 users added this.

The beautiful vampire with long, silver hair Daia never attacked a human. He is constantly being watched by Kuro, a vampire hunter, and, because of this, he is always trying to run away.
51 users added this.