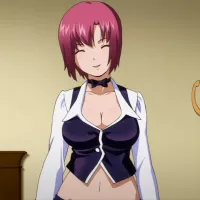 The Howard Resort, a resort hotel, draws customers from around the world with the lure of potentially winning a massive, unforgettable fortune. Mint Clark is a young girl who comes to the resort with her wealthy grandfather who simply can't resist spending all his time and money gambling at the resort.
268 users added this.
Hidden deep in the ancient Himalayan Mountains, a beautiful princess is found in the ice. Dr.
45 users added this.
Dating sim master Keima Katsuragi wants nothing more than to immerse himself in the 2D world, chasing digital girlfriends. But when the so-called "Capturing God" answers a mysterious email from an unknown sender, Keima finds himself chasing down real-life ladies in an attempt to help the peppy demon Elsie de Lute Irma capture "lost souls" escaped from the depths of hell.
2297 users added this.
Ani.me's official listing has the Health and Physical Education for 30 year olds storyline, reviews, and Health and Physical Education for 30 year olds pictures that you need. Get to know everything about this Television Series show.
160 users added this.
Following Saito's heroic actions in the War with Albion in season two, Saito & Louise return to Tristain, only to have the runes which bind Saito & Louise disappear. Saito & Louise struggle with a relationship no longer defined as Master & Familiar, as they search for an Elf who has the power to restore the dead to life, and may hold the key to understanding Saito's loss of the Gandalfr's power.
1986 users added this.
After his father passes away, young Koutaro becomes the proud new owner of the Sakura Market - the finest grocery story in town! Okay, maybe not quite that much, but it's small and independant and he's up to the task of managing it.
93 users added this.
When 19-year-old game whiz Norikazu finds a World War II-era computer outside his home, he gets more than he bargained. He unwittingly releases the encoded spirit of the machine's creator: Masago.
58 users added this.
A Thousand and One Nights (Japanese: 千夜一夜物語 Hepburn: Senya Ichiya Monogatari) is a 1969 adult anime feature film directed by Eiichi Yamamoto, conceived by Osamu Tezuka. The film is part of Mushi Production's Animerama, a series of films aimed at an adult audience.
37 users added this.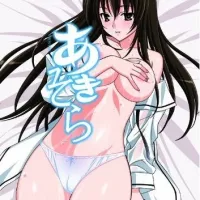 Based on Itosugi Masahiro's incest themed romantic drama manga <i>Aki Sora</i> serialised in the seinen magazine <i>Champion Red Ichigo</i>. <i>Aki Sora</i> revolves around Aoi Aki and Aoi Sora, a pair of close siblings who have shared an intimate bond since childhood.
698 users added this.
Years after the events that transpired in Kite, Sawa's whereabouts are a mystery. Has she moved on and found a life of her own?
310 users added this.
Tsukune is just beginning high school. Devastated he cannot move on, his father gets him into a school no one has heard of, by "Picking up an admission form" from a man who dropped it in the street.
3624 users added this.
This is the game's second OVA adaption, released on May 25, 2002. Set about twelve years before the events of the original OVA, here we see Hiroko Takashiro and Reika Kitami as students at the school, and several new characters are also introduced.
727 users added this.
Koichi has been married for only five years and already he's got the seven-year itch. He suffers from a very boring, very ordinary life with his wife Kanako and their daughter.
303 users added this.
This OVA served as the pilot for the TV series and came bundled with the special edition of manga "Kodomo no Jikan" Vol.4.
306 users added this.
Kinjirō Sakamachi has gynophobia (fear of women), due to his violent mother and sister. Subaru Konoe is the butler of his classmate, Kanade Suzutsuki, and has to dress as a male due to butlers having to be men.
1791 users added this.