Anime Database
When cat spirit Luo Xiaohei's home is deforested by humans, he must find a new one. He runs into a group of other spirit creatures who take him under their wing with dreams of reconquering the land they say is rightfully theirs.
4 users added this.
Ani.me's official listing has the Yasuke storyline, reviews, and Yasuke pictures that you need. Get to know everything about this Television Series show.
15 users added this.
Every 1000 years, the Gods' Council assembles to decide the fate of humanity. After 7 million years of human history, the gods come to the decision that humans are irredeemable and must go extinct.
26 users added this.
Nasa Yuzaki is determined to leave his name in the history books. Ranking first in the national mock exam and aiming for a distinguished high school, he is certain that he has his whole life mapped out.
27 users added this.
As a cultivation genius who has achieved a new realm every two years since he was a year old, Wang Ling is a near-invincible existence with prowess far beyond his control. But now that he's sixteen, he faces his greatest battle yet – Senior High School.
14 users added this.
An immortal being called Fushi assumes the form of dead humans and animals. Follow his journey.
27 users added this.
It's an anime about video games of course. I've been killing slimes for 300 years and maxed out my level.
24 users added this.
All his life, Shiki has been surrounded by machines. At Granbell Kingdom, a long-abandoned amusement park, he is the only one of his kind around.
16 users added this.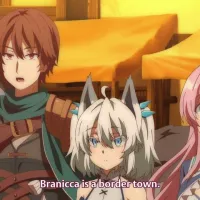 "Healing magicians cannot fight alone." Keyaru, who was bound by this common knowledge, was exploited again and again by others.
19 users added this.

The anime adaptation of the Horimiya manga series by Hero and Daisuke Hagiwara
15 users added this.