Anime Database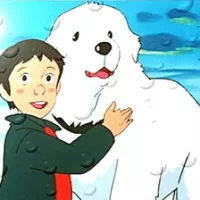 The series is about the mountain-based adventures of a young boy named Sebastian and his Pyrenean mountain dog, Belle, who live in a small village in Southern France. He has no friends because he is teased by the other children for not having a mother.
3 users added this.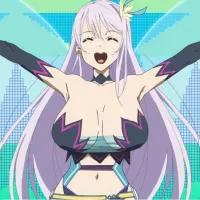 Hiroshi Yuki has just picked up Kiwame Quest, the most realistic VRMMO ever made. But this RPG is TOO lifelike; while he can smell, taste, and feel everything in the game—when he's hurt in it, he feels realistic pain too.
97 users added this.
Mathias, the world's most powerful sage, is restricted by the magical crest he was born with and decides to reincarnate in order to become the strongest of all. Upon being reborn as a young boy, Mathias is ecstatic to discover that he has been born with the perfect crest for magical combat on his first attempt.
47 users added this.
Despite being considered a weakling his whole life, Lloyd, a novice adventurer, leaves his village on the edge of the mortal world to pursue his dream of becoming a soldier. Upon arriving in the capital, the people quickly realize that this seemingly clueless kid from humble beginnings may actually possess unexpected power and strength.
27 users added this.
Kagami Sakimori wakes up inside his favorite MMO, but to his surprise, he finds that his game data has been reset. To make matters even more bizarre, he discovers that he is now playing as his old character's apprentice, who happens to be a girl!
18 users added this.
The Seven Mortal Sins, also known as Sin: The 7 Deadly Sins (sin 七つの大罪 Shin: Nanatsu no Taizai), is a Japanese anime television series produced by Artland and TNK. The series, which aired from April to July 2017, is based on the media franchise of the same name created by Hobby Japan, which primarily consists of a series of fantasy figures.
22 users added this.
There are two kingdoms in the world, the Kingdom of White ruled by Queen Iris, and the Kingdom of Black ruled by the King of Darkness. Evil forces threaten the world and it's Iris' duty to maintain balance and fight the darkness in her kingdom.
12 users added this.
Far in the future, the lifeforms known as Gadoll suddenly arose as a threat to humanity. The last surviving humans on Earth confine themselves to the Tank, a lower district in the giant mobile fortress Deca-Dence.
14 users added this.