Koichi has been married for only five years and already he's got the seven-year itch. He suffers from a very boring, very ordinary life with his wife Kanako and their daughter.
319 users added this.
After his father passes away, young Koutaro becomes the proud new owner of the Sakura Market - the finest grocery story in town! Okay, maybe not quite that much, but it's small and independant and he's up to the task of managing it.
96 users added this.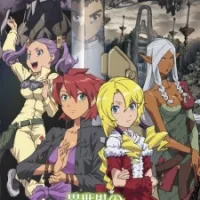 Kenshi Masaki is the half brother of Tenchi Masaki and used to live in Japan, that is until he was summoned to the land of Geminar. The land of Geminar has been witness to an endless amount of wars that have been fought using Seikijin, bio-mechanical weapons controlled by a capable warrior called Seikishi and it seem someone has a reason for Kenshi to be in Geminar, but who and why are not known.
710 users added this.