Covers 1st arc of the 1st Shana season (ending with episode 6). Consists of a recap of the 1st three episodes and an alternate version of episodes 4 to 6.
333 users added this.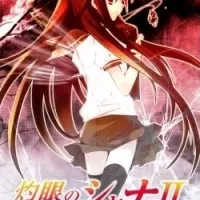 Shana, and Alastor Lord of the Crimson Realm, continue to do battle with the Denizens, who are trying to steal the Power of Existence from mortals. In the last battle, Yuji is revealed to be a mystes, a "torch" of nearly unlimited Power of Existence.
2925 users added this.