×
Join Ani.me for Free and Support Japan
Log in with your Ani.Me account.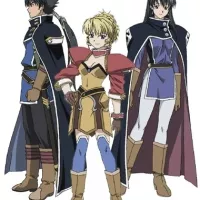 A princess prophesied to destroy the world at the age of 16 was abandoned and thrown into chasm right after birth. This, though the truth, was forbidden to be spoken of by anyone in the country.
1114 users added this.
This show is set at Honn0ji Academy, a fictional high school in post-apocalyptic Japan that is dominated by its fearsome student council, led by Satsuki Kiryuin. The council members wear special uniforms called Goku Uniforms that grant them superhuman abilities, which they use to oppress the rest of the school's students and staff.
10547 users added this.