Haruhi Fujioka is searching for nothing more than a quiet place to study in the most elite high school academy in all of Japan when she stumbles across the mysterious third music room. Inside she encounters six beautiful men, the members of the host club.
13468 users added this.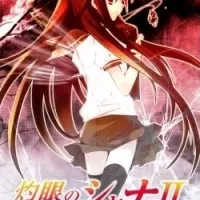 Shana, and Alastor Lord of the Crimson Realm, continue to do battle with the Denizens, who are trying to steal the Power of Existence from mortals. In the last battle, Yuji is revealed to be a mystes, a "torch" of nearly unlimited Power of Existence.
2962 users added this.