×
Join Ani.me for Free and Support Japan
Log in with your Ani.Me account.

Gouda Takeo is a freshman in high school. (Both estimates) Weight: 120kg, Height: 2 meters.
153 users added this.
Fullmetal Alchemist: Brotherhood, commonly referred to as FMAB is the second adaptation of the hit manga series Fullmetal Alchemist by Hiromu Arakawa. In 2003, shortly after the manga began its run, the first adaptation titled Fullmetal Alchemist was made.
25775 users added this.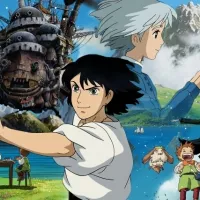 The curse of an evil witch turns a plain young hat-maker, Sophie, into an old woman. Sophie runs away to confront the witch and become young again when she rescues a trapped animated scarecrow.
13674 users added this.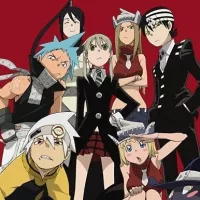 Shibusen, standing for Death Weapon Meister Academy (DWMA) the technical school for Reaper Armsmasters that operates from the deepest recesses of all the corners of the world, in order to prevent the second coming of the so-called Demon God who is feared upon bringing destruction of all humankind and envelop the world with nothing but madness and darkness. The reaper built this agency for weapons and for those who will be trained to wield them.
24587 users added this.
Tomoya is labelled as a delinquent at his school because he is constantly late and skips classes, but he seems to have little care about how others perceive of him. Everything in his life seemed dull and unchanging until one morning he meets Nagisa Furukawa on the road to his school; he finds her muttering to herself to give her more motivation for the school day.
13160 users added this.
Haruhi Fujioka is searching for nothing more than a quiet place to study in the most elite high school academy in all of Japan when she stumbles across the mysterious third music room. Inside she encounters six beautiful men, the members of the host club.
13301 users added this.
Edward Elric makes a fatal mistake that drags his brother and his own body into an abyss, and they must seek the philosopher's stone to return their bodies to normal. They learn more and more about alchemy along the way during their adventures.
11316 users added this.
Komatsu Nana moves to Tokyo, following after her boyfriend Shouji to gain a life she has always dreamed of. The anime is about two girls named Nana, who are very different.
1916 users added this.
Ani.me's official listing has the Furi Kuri storyline, reviews, and Furi Kuri pictures that you need. Get to know everything about this Original Video Animation show.
419 users added this.
In 2015 huge, tremendously powerful alien war machines return to Tokyo. The only hope for Mankind's survival lies in the Evangelion, a humanoid fighting machine developed by NERV, a special United Nations agency.
8334 users added this.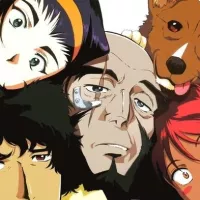 See You Space Cowboy is the titular theme of this space odyssey action show, Cowboy Bebop. Earning bounty rewards is one of the few profitable jobs outside of crime in the solar system - and Spike and Jet are just doing their work as they get mixed up with even more interesting people.
15508 users added this.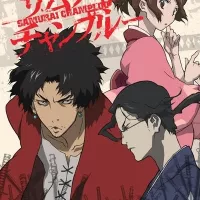 After accidentally killing a government official's son in a fight, Mugen and Jin are seized, and are sentenced for execution. Fuu successfully saves the two warriors, and hires them to accompany her during her search for a samurai "who smells of sunflowers" which may lead to her father.
14402 users added this.