×
Join Ani.me for Free and Support Japan
Log in with your Ani.Me account.

Special omake episodes from the Blu-Ray releases, showing the heroines and foes in funny, uncommon situations
31 users added this.
Within Thailand lies the city of Roanapur, a safe haven for all types of criminals and where corruption thrives to its very roots. Ran by big crime syndicates like the Yakuza or the Russian and Italian mafias, Roanapur is the center for illegal and criminal activities, and is the base of operations for the notorious group called Black Lagoon.
5335 users added this.
Okajima Rokuro - now known almost exclusively as 'Rock' - was once a typical, put-upon Japanese businessman. Then, on a routine business trip, he was kidnapped and ransomed by the Lagoon Company: a band of mercenary pirates operating out of the crime-riddled city of Roanapur.
863 users added this.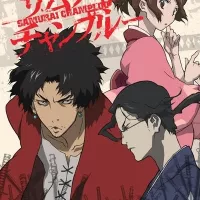 After accidentally killing a government official's son during their fight, Mugen and Jin are seized, and are sentenced for execution. Fuu successfully saves the two warriors, and hires them to accompany her during her search for a samurai "who smells of sunflowers" which may lead to her father.
13304 users added this.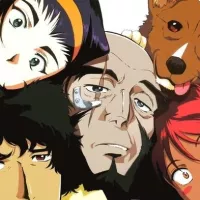 See You Space Cowboy is the titular theme of this space odyssey action show, Cowboy Bebop. Earning bounty rewards is one of the few profitable jobs outside of crime in the solar system - and Spike and Jet are just doing their work as they get mixed up with even more interesting people.
13946 users added this.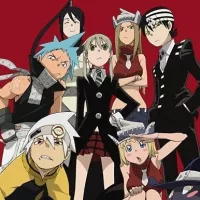 Shibusen, standing for Death Weapon Meister Academy (DWMA) the technical school for Reaper Armsmasters that operates from the deepest recesses of all the corners of the world, in order to prevent the second coming of the so-called Demon God who is feared upon bringing destruction of all humankind and envelop the world with nothing but madness and darkness. The reaper built this agency for weapons and for those who will be trained to wield them.
22609 users added this.
The story of Death Note revolves around a high school student called Yagami Light. His life changed when he saw a supernatural notebook that fell from the sky.
28006 users added this.
Hellsing, a secret organization within the British government, has long been battling supernatural threats to keep people safe from creatures of the night. They have a secret weapon in the form of an incredibly powerful vampire Alucard.
7702 users added this.
Aliens, Espers, and Time Travelers collide around a young girl with the most ultimate power. The Melancholy of Haruhi Suzumiya is about a girl known as Haruhi and a boy she meets in school.
8321 users added this.
Gurren Lagann takes place in a fictional future where Earth is ruled by the Spiral King, Lordgenome, who forces mankind to live in isolated subterranean villages. These villages have no contact with the surface world or other villages, and are under constant threat of earthquakes.
1666 users added this.
Bishoujo Senshi Sailor Moon is a story about a klutzy, crybaby, 14 year old underachiever named Tsukino Usagi who was given some transformation items and super powers. Usagi transforms into the pretty, sailor suited fighter called Sailor Moon to fight against evil.
3802 users added this.
There once was a man named Gold Rodger, a pirate, and he was given the glorious title: 'King of the Pirates' for possessing the legendary treasure, One Piece. He had fame, fortune, and power, until one day, he caught and brought to the execution tower to be executed.
19442 users added this.
Komatsu Nana moves to Tokyo, following after her boyfriend Shouji to gain a life she has always dreamed of. The anime is about two girls named Nana, who are very different.
1823 users added this.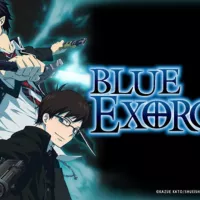 The story revolves around Rin Okumura, a teenager possessing abnormal strength and endurance who, along with his younger twin brother Yukio, was raised by Father Shiro Fujimoto. Soon after Yukio departs to study at the prestigious True Cross Academy, Rin learns that he is the son of Satan, the strongest of all demons.
10810 users added this.