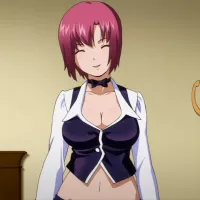 The Howard Resort, a resort hotel, draws customers from around the world with the lure of potentially winning a massive, unforgettable fortune. Mint Clark is a young girl who comes to the resort with her wealthy grandfather who simply can't resist spending all his time and money gambling at the resort.
282 users added this.
After a short-lived attempt to escape, Masane Amaha's daughter is taken away from her by the government's child welfare agency. She later discovers that she possesses a powerful weapon called Witchblade, after her bracelet activated when a monster tried to attack her.
2217 users added this.