Thee story of Black Butler follows one wealthy young aristocrat, Ciel Phantomhive, and his demond butler Sebastian, who is known as One Hell of a Butler. Just a stone's throw away from London lies the manor house of the illustrious Phantomhive earldom and its young master, Ciel Phantomhive.
10789 users added this.
Chihiro and her family are on their way to their new house in the suburbs when her father decides to take a shortcut along a lonely-looking dirt road. After getting out of the car and walking along a path for a while, they discover an open-air restaurant filled with food but with no workers or customers present.
14726 users added this.
In a world where being born with superpowers called a "Quirk" is the norm, a quirkless regular middle schooler Izuku Midoriya dreams to join the band of heroes that he grew to admire and love, and save the world. Despite being constantly bullied by his schoolmates for having no quirks, he does not give up on his dream and turns his attention into meticulous data gathering about the heroes instead.
18019 users added this.
Free! revolves around members of a high school boy's swimming team.
2985 users added this.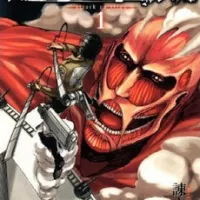 Attack on Titan (literally translated as "Advancing Giants") is a Japanese manga series, and now an anime, originally written and illustrated by Hajime Isayama. The story centers around the lives of Eren Yeager, his adoptive sister Mikasa Ackerman, and their friend Armin Arlert, who live in a world where the remnants of the human population live inside cities surrounded by enormous walls due to the sudden appearance of the Titans, gigantic humanoid creatures who devour humans seemingly without reason.
28319 users added this.
Haruhi Fujioka is searching for nothing more than a quiet place to study in the most elite high school academy in all of Japan when she stumbles across the mysterious third music room. Inside she encounters six beautiful men, the members of the host club.
12806 users added this.
Being just a normal student without a special talent, Makoto Naegi wins a lottery to attend the prestigious Hope's Peak Academy where only the top prodigies attend. However, instead of this being the beginning of a wonderful high school life, it's a ticket to despair, because the only way to graduate from Hope's Peak Academy is to kill one of your fellow students or be one of their victims.
1876 users added this.