Haruhi Fujioka is searching for nothing more than a quiet place to study in the most elite high school academy in all of Japan when she stumbles across the mysterious third music room. Inside she encounters six beautiful men, the members of the host club.
12975 users added this.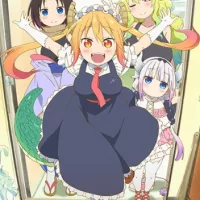 One morning, as office worker Kobayashi gets ready for another day at work, she is greeted by a terrifying sight—the head of a large dragon staring into her eyes from across the balcony. The dragon immediately transforms into a cute, busty and energetic young girl in a maid outfit, who introduces herself as Tohru.
4122 users added this.