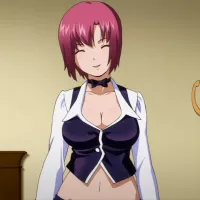 The Howard Resort, a resort hotel, draws customers from around the world with the lure of potentially winning a massive, unforgettable fortune. Mint Clark is a young girl who comes to the resort with her wealthy grandfather who simply can't resist spending all his time and money gambling at the resort.
289 users added this.

After a traffic accident, Kazuma Sato's disappointingly brief life was supposed to be over, but he wakes up to see a beautiful girl before him. She claims to be a goddess, Aqua, and asks if he would like to go to another world and bring only one thing with him.
3469 users added this.