×
Join Ani.me for Free and Support Japan
Log in with your Ani.Me account.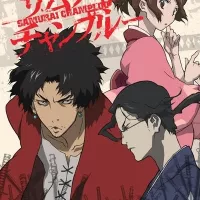 After accidentally killing a government official's son in a fight, Mugen and Jin are seized, and are sentenced for execution. Fuu successfully saves the two warriors, and hires them to accompany her during her search for a samurai "who smells of sunflowers" which may lead to her father.
14723 users added this.