On the front lines of the war, there is a little girl. Blond hair, blue eyes, and porcelain white skin, she commands her squad with lisping voice.
1095 users added this.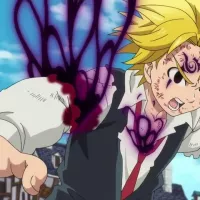 The "Seven Deadly Sins," a group of evil knights who conspired to overthrow the kingdom of Britannia, were said to have been eradicated by the Holy Knights, although some claim that they still live. Ten years later, the Holy Knights have staged a Coup d'état and assassinated the king, becoming the new, tyrannical rulers of the kingdom.
7144 users added this.