Kasuga Takao is a boy who loves reading books, particularly Baudelaire's Les Fleurs du Mal. A girl at his school, Saeki Nanako, is his muse and his Venus, and he admires her from a distance.
170 users added this.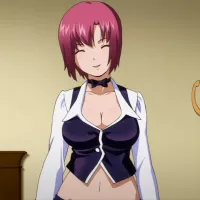 The Howard Resort, a resort hotel, draws customers from around the world with the lure of potentially winning a massive, unforgettable fortune. Mint Clark is a young girl who comes to the resort with her wealthy grandfather who simply can't resist spending all his time and money gambling at the resort.
282 users added this.