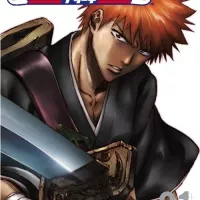 Kurosaki Ichigo is not your average, everyday 15-year-old high school student. He has from as far he can remember always had the ability to see ghosts and spirits.
22218 users added this.
Kurosaki Ichigo, the temporary Shinigami(Death God) for Kuchiki Rukia, discovers his mother's killer as one of the Hollows he has been hunting. He does battle with it in a prideful battle of revenge.
2045 users added this.