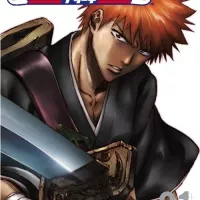 Kurosaki Ichigo is not your average, everyday 15-year-old high school student. He has from as far he can remember always had the ability to see ghosts and spirits.
24107 users added this.
Fullmetal Alchemist: Brotherhood, commonly referred to as FMAB is the second adaptation of the hit manga series Fullmetal Alchemist by Hiromu Arakawa. In 2003, shortly after the manga began its run, the first adaptation titled Fullmetal Alchemist was made.
26283 users added this.