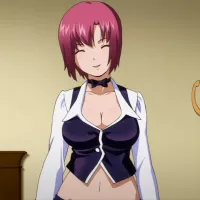 The Howard Resort, a resort hotel, draws customers from around the world with the lure of potentially winning a massive, unforgettable fortune. Mint Clark is a young girl who comes to the resort with her wealthy grandfather who simply can't resist spending all his time and money gambling at the resort.
226 users added this.
When a strange samurai tells her she is the successor of the swordsman Yagyu Jubei, Jiyu Nanohana refuses to believe him. But the descendants of Jubei's rivals have already sensed this, and one assassin after another is sent to attack Jiyu!
107 users added this.