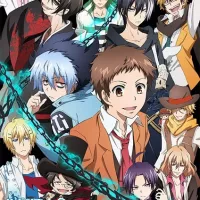 The story revolves around a high school student named Mahiru Shirota, who likes simple things and dislikes difficult things. One day, he picks up a stray black cat he finds in the middle of the road and gives him the name Kuro.
425 users added this.

Shirota Mahiru is the kind of guy who likes to keep things simple and hates dealing with complicated issues. Then he picks up a stray cat he found starving on the street, little thinking that his life from there on out would become very complicated indeed.
54 users added this.