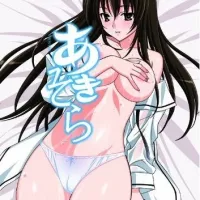 Based on Itosugi Masahiro's incest themed romantic drama manga <i>Aki Sora</i> serialised in the seinen magazine <i>Champion Red Ichigo</i>. <i>Aki Sora</i> revolves around Aoi Aki and Aoi Sora, a pair of close siblings who have shared an intimate bond since childhood.
654 users added this.
Koichi has been married for only five years and already he's got the seven-year itch. He suffers from a very boring, very ordinary life with his wife Kanako and their daughter.
272 users added this.