×
Join Ani.me for Free and Support Japan
Log in with your Ani.Me account.
Bloodthirsty demons lurk in the woods, and nobody dares to venture out at night, save for the demon slayer of legend. Surviving in this harsh world, young Tanjirou takes it upon himself to protect his family–until the day that everything is taken from him in a vicious slaughter.
5842 users added this.
Parasyte centers on a 17-year-old teen named Shinichi Izumi, who lives with his mother and father in a quiet neighborhood in Tokyo. One night, worm-like creatures called Parasites appear on Earth, taking over the brains of human hosts by entering through their ears or noses.
5973 users added this.
Koutetsujou no Kabaneri, otherwise known as Kabaneri of the Iron Fortress, is a post-apocalyptic steam-punk action survival anime series. Produced by the same studio as Attack on Titan, Kabaneri of the Iron Fortress premiered on Fuji TV's Noitamina block and aired a total of 12 episodes from April 8, 2016 to June 30, 2016.
2674 users added this.

Naofumi Iwatani, an uncharismatic Otaku who spends his days on games and manga, suddenly finds himself summoned to a parallel universe! He discovers he is one of four heroes equipped with legendary weapons and tasked with saving the world from its prophesied destruction.
427 users added this.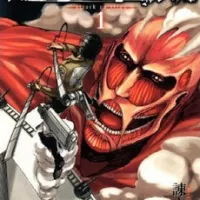 Attack on Titan (literally translated as "Advancing Giants") is a Japanese manga series, and now an anime, originally written and illustrated by Hajime Isayama. The story centers around the lives of Eren Yeager, his adoptive sister Mikasa Ackerman, and their friend Armin Arlert, who live in a world where the remnants of the human population live inside cities surrounded by enormous walls due to the sudden appearance of the Titans, gigantic humanoid creatures who devour humans seemingly without reason.
29113 users added this.