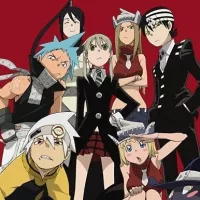 Shibusen, standing for Death Weapon Meister Academy (DWMA) the technical school for Reaper Armsmasters that operates from the deepest recesses of all the corners of the world, in order to prevent the second coming of the so-called Demon God who is feared upon bringing destruction of all humankind and envelop the world with nothing but madness and darkness. The reaper built this agency for weapons and for those who will be trained to wield them.
25018 users added this.
Ani.me's official listing has the Nanbaka storyline, reviews, and Nanbaka pictures that you need. Get to know everything about this Television Series show.
572 users added this.