Persona 4 takes place in the same universe as Persona 3 in a rural town named Inaba. There have been mysterious murders occurring whenever there was fog after heavy rain.
1626 users added this.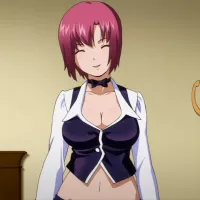 The Howard Resort, a resort hotel, draws customers from around the world with the lure of potentially winning a massive, unforgettable fortune. Mint Clark is a young girl who comes to the resort with her wealthy grandfather who simply can't resist spending all his time and money gambling at the resort.
288 users added this.
Based on the Persona RPG game series for the Playstation developed by Atlus, it is set 10 years after the story of the original Persona 3 PS2 game.<br/><br/>The stage is Ayanagi City, a city near the Japan Sea.
422 users added this.