Ani.me's official listing has the Wakfu storyline, reviews, and Wakfu pictures that you need. Get to know everything about this Special show.
39 users added this.
Aliens, Espers, and Time Travelers collide around a young girl with the most ultimate power. The Melancholy of Haruhi Suzumiya is about a girl known as Haruhi and a boy she meets in school.
8265 users added this.
Cross Academy is different from any other school. It has a Day Class and a Night Class, with different uniforms and no interaction between these two classes.
8440 users added this.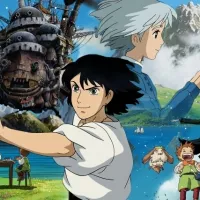 The curse of an evil witch turns a plain young hat-maker, Sophie, into an old woman. Sophie runs away to confront the witch and become young again when she rescues a trapped animated scarecrow.
12350 users added this.

Re:Zero kara Hajimeru Isekai Seikatsu Suddenly, high school student Subaru Natsuki has been summoned to another world on the way back from the convenience store. With the biggest crisis of his life being summoned to another world, and with no sign of the one who summoned him, things become even worse when he is attacked.
3034 users added this.
Komatsu Nana moves to Tokyo, following after her boyfriend Shouji to gain a life she has always dreamed of. The anime is about two girls named Nana, who are very different.
1810 users added this.