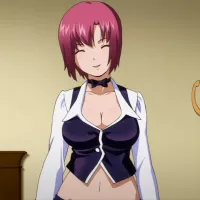 The Howard Resort, a resort hotel, draws customers from around the world with the lure of potentially winning a massive, unforgettable fortune. Mint Clark is a young girl who comes to the resort with her wealthy grandfather who simply can't resist spending all his time and money gambling at the resort.
268 users added this.
Set in the year of 1986, Umineko no Naku Koro Ni (Translated as Umineko: When they cry in English) tells the tale of the affluent Ushiromiya family during their yearly tradition to gather in the island of Rokkenjima. But during this time in the island, family bonds are not strengthened.
1112 users added this.