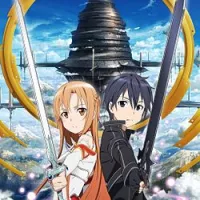 In the year 2022, the gaming industry has reached a new height after the development of the NerveGear, a helmet-like controller that allows the user to fully dive their senses into the world of virtual reality. After a closed beta with only 1,000 testers, the Virtual Reality MMORPG Sword Art Online is launched.
29903 users added this.
Komi-san is the beautiful and admirable girl that no one can take their eyes off of. Almost the whole school sees her as the cold beauty that's out of their league, but Tadano Hitohito knows the truth: she's just really bad at communicating with others.
231 users added this.
Bloodthirsty demons lurk in the woods, and nobody dares to venture out at night, save for the demon slayer of legend. Surviving in this harsh world, young Tanjirou takes it upon himself to protect his family–until the day that everything is taken from him in a vicious slaughter.
7294 users added this.