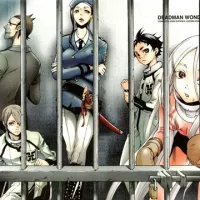 A massive earthquake ravaged Japan's mainland and destroyed most of Tokyo, sinking three-quarters of it into the ocean. Ten years later, the story shifts to Igarashi Ganta, a seemingly ordinary student attending Nagano Prefecture's middle school.
8501 users added this.
Kageyama Shigeo (a.k.
3829 users added this.
Fullmetal Alchemist: Brotherhood, commonly referred to as FMAB is the second adaptation of the hit manga series Fullmetal Alchemist by Hiromu Arakawa. In 2003, shortly after the manga began its run, the first adaptation titled Fullmetal Alchemist was made.
23066 users added this.