The series focuses on the romantic tension between the oblivious military-minded Sousuke Sagara and the beautiful Kaname Chidori. Set in their school Jindai High, the couple is up for various crazy and hilarious misunderstandings, often caused by Sousuke's ignorance.
4337 users added this.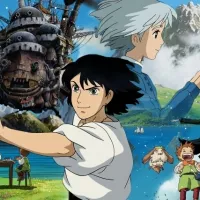 The curse of an evil witch turns a plain young hat-maker, Sophie, into an old woman. Sophie runs away to confront the witch and become young again when she rescues a trapped animated scarecrow.
13666 users added this.