In 2015 huge, tremendously powerful alien war machines return to Tokyo. The only hope for Mankind's survival lies in the Evangelion, a humanoid fighting machine developed by NERV, a special United Nations agency.
8603 users added this.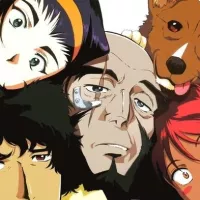 See You Space Cowboy is the titular theme of this space odyssey action show, Cowboy Bebop. Earning bounty rewards is one of the few profitable jobs outside of crime in the solar system - and Spike and Jet are just doing their work as they get mixed up with even more interesting people.
15967 users added this.
Directed by Ootomo Katsuhiro of Memories and Steamboy. In the year 2019, thirty-one years after World War III, the authority of Neo-Tokyo is waging a constant battle against Underground rebels.
4178 users added this.