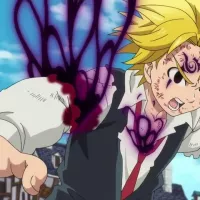 The "Seven Deadly Sins," a group of evil knights who conspired to overthrow the kingdom of Britannia, were said to have been eradicated by the Holy Knights, although some claim that they still live. Ten years later, the Holy Knights have staged a Coup d'état and assassinated the king, becoming the new, tyrannical rulers of the kingdom.
5924 users added this.
Mirai Nikki (literally Future Diary) is a dark manga about the asocial Yukiteru Amano, who obsessively keeps journals. One day, he finds that his imaginary friend Deus Ex Machina, the lord of time and space, has made his cell phone diary able to predict the future.
2740 users added this.