×
Join Ani.me for Free and Support Japan
Log in with your Ani.Me account.
The story of Death Note revolves around a high school student called Yagami Light. His life changed when he saw a supernatural notebook that fell from the sky.
31961 users added this.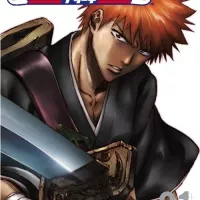 Kurosaki Ichigo is not your average, everyday 15-year-old high school student. He has from as far he can remember always had the ability to see ghosts and spirits.
24099 users added this.
When a great demon fox attacked Hidden Leaf Village, a powerful man known as the 4th Hokage had sealed the demon inside a newborn named Naruto, who then grew up detested by his fellow Leaf villagers. As a child, Naruto is isolated from the Konoha community, who regards him as if he was the Nine-Tails.
29361 users added this.