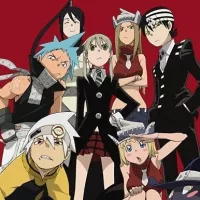 Shibusen, standing for Death Weapon Meister Academy (DWMA) the technical school for Reaper Armsmasters that operates from the deepest recesses of all the corners of the world, in order to prevent the second coming of the so-called Demon God who is feared upon bringing destruction of all humankind and envelop the world with nothing but madness and darkness. The reaper built this agency for weapons and for those who will be trained to wield them.
22411 users added this.
Cross Academy is different from any other school. It has a Day Class and a Night Class, with different uniforms and no interaction between these two classes.
8441 users added this.
Komatsu Nana moves to Tokyo, following after her boyfriend Shouji to gain a life she has always dreamed of. The anime is about two girls named Nana, who are very different.
1811 users added this.