Komatsu Nana moves to Tokyo, following after her boyfriend Shouji to gain a life she has always dreamed of. The anime is about two girls named Nana, who are very different.
1916 users added this.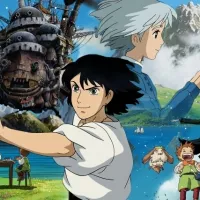 The curse of an evil witch turns a plain young hat-maker, Sophie, into an old woman. Sophie runs away to confront the witch and become young again when she rescues a trapped animated scarecrow.
13681 users added this.