John Swasey
John started down the road of anime in 1997, when he landed his first role in Golden Boy from ADV Films. Since then, John has gone on to voice hundreds shows and characters. John's wife once quipped that there are certain actors who might be the "Brad Pitts" of anime but John is the "Kevin Bacon" of anime.
Being the character actor type has given John the freedom to voice bazillions of characters such as Undertaker in Black Butler, Salvador in Borderlands II (VG), Gendo in Evangelion, the Captain in Halo (VG), Lord Death in Soul Eater, Hoenheim in Fullmetal Alchemist, Sir Crocodile in One Piece, Salvador in Borderland II, Kogoro in Sgt. Frog, Huang in Darker than Black, Vulcan in Orphen, Ken in Kaleido Star, Captain Ahab in Hakugei The Legend of Moby Dick, Rikudoh in RahXephon, Mister in Coyote Ragtime Show, as well as roles in the live action films 2009 Lost Memories, Conduct Zero, Yesterday, Jungle Juice, and the Gamera trilogy. Most recently you can catch John in the broadcast series of GANGSTA as Chad, and Akame Ga Kill as Bols as seen on Toonami.
In 2004, John jumped to the other side of the "mic" to direct. Among the shows he has directed are Welcome to the N.H.K., AirGear, Wandaba Style, St. Seiya, Shadow Skill, E's Otherwise, Michel, Jinki Extend and Shinobi (live action co-directed with longtime pal, Kyle Jones). John loves working in the world of anime as a director and voice actor! Currently John is working with pals Kyle Jones and Jay Hickman on an original animation full length movie called The Perfect Khan. In addition to anime, John has voiced thousands of radio and tv commercials – even acted in a few films. One of the coolest acting jobs was being the Beer Delivery Guy in Dazed and Confused.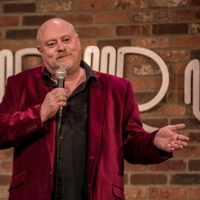 Robert L. Mungle
Robert L. Mungle is a voice actor for Funimation, ADV Films, Seraphim Digital/Sentai Filmworks, and OkraTron 5000. The Right Reverend Robert L. Mungle founded The Whiskey Brothers in 1998. Since then, while the line-up has changed, it has been his outrageously loud voice that has led the group. Mungle has taken the stage everywhere from sold out theaters to seedy strip clubs. His IMDB page boasts over 100 different anime roles, from "Ghost Stories" to "Lady Death" to "Excel Saga." He was born in Houston and you might recognize him from any of tons of anime roles, some of which include Amanojaku from Ghost Stories, Mr.8 from One Piece, Matsushita from Angel Beats, and Pedro Domingo from Excel Saga. He's appeared in Akame ga Kill!, 009-1, Broken Blade, Gantz, Halo Legends, and many others.
Quinton Flynn
Quinton Flynn is beloved globally as Axel/Lea from the Kingdom Hearts game series along with Raiden from Metal Gear Solid 2, 4 and Rising Revengeance (for which he received a Best Actor Award). Fans Love Flynn as: Kon – Bleach, Iruka Sensai – Naruto, Reno – Final Fantasy, Jhin – League of Legends, Timon – Timon & Pumbaa, and many others! Quinton's Classic Legacy Characters: Micky Mouse, Spider-Man, Venom, Human Torch, Jonny Quest, Gollum and too many others to list, feature in his solo stand up/improvisational Q&A panels which include celebrity impressions, song and audience participation.
Flynn seamlessly shape shifts from Silver The Hedgehog in the Sonic game series and as Dr. Krankcase – Skylanders: Trap Team, also lending his vocal gymnastics to – Star Wars: The Old Republic, Avatar The Last Airbender, Crash Bandicoot, Mass Effect, World of Warcraft, Batman Arkham City Origins, Lord Of the Rings and Pirates of the Caribbean. Coming Soon: his twisted IRISH Hitman Sir Henry Cooldown: No More Heroes 1, and 2, reappears in the 3rd installment (dropping in 2020). PLUS: Fan Favorite Sheldon Lee from My Life As A Teenage Robot is on the rise with an internet resurgence of interest in that Nickelodeon animated gem! So, Get In Like Flynn!
Chuck Huber
Chuck Hubers most recent anime roles are Android 17, Emperor Pilaf and Kibito in Dragon Ball Super, Kurogiri in My Hero Academia, Jajuka in Escaflowne, Kuro in Servamp, Kuniharu in The Disastrous Life of Saiki K, Asanaga in Endride, Kyūta's Father in The Boy and Beast, Tony Stark in Death Battle, and Jason the Toymaker in CreepyPasta. Chuck Huber started acting in Anime in DBZ. Since then he has voiced hundreds of characters including Hiei in YuYu Hakusho, Stein in Soul Eater, Kululu in Sgt. Frog, Mohji in One Piece, Shou Tucker in Full Metal Alchemist. He has been a writer on Hetalia, Sgt. Frog, Baccano, Spice and Wolf, Strike Witches, Dragonaut and Skip Beat!
Video games Chuck has contributed voices for include Borderlands II, Ghostbusters, The Walking Dead, Aeon Flux, DBZ, Smite, The Killing Floor… among others. As a filmmaker Chuck has acted, produced, written or directed for Arbor Day – The Musical currently on Amazon Prime, Prince Adventures, The Troubadoors, The Fragility of Seconds, The Mechanical Grave, Odd Man Out among others. He began acting in Chicago at the Goodman Theater, Court Theater, Steppenwolf Theater after graduating from DePaul University and continues to work on stages in the Dallas/Fort Worth area. He also plays Dr. McCoy in Star Trek Continues; Dean Hansen on Season 2 of American Crime on ABC and Detective Swinton in the The Harrowing.