Quinton Flynn
Quinton Flynn is beloved globally as Axel/Lea from the Kingdom Hearts game series along with Raiden from Metal Gear Solid 2, 4 and Rising Revengeance (for which he received a Best Actor Award). Fans Love Flynn as: Kon – Bleach, Iruka Sensai – Naruto, Reno – Final Fantasy, Jhin – League of Legends, Timon – Timon & Pumbaa, and many others! Quinton's Classic Legacy Characters: Micky Mouse, Spider-Man, Venom, Human Torch, Jonny Quest, Gollum and too many others to list, feature in his solo stand up/improvisational Q&A panels which include celebrity impressions, song and audience participation.
Flynn seamlessly shape shifts from Silver The Hedgehog in the Sonic game series and as Dr. Krankcase – Skylanders: Trap Team, also lending his vocal gymnastics to – Star Wars: The Old Republic, Avatar The Last Airbender, Crash Bandicoot, Mass Effect, World of Warcraft, Batman Arkham City Origins, Lord Of the Rings and Pirates of the Caribbean. Coming Soon: his twisted IRISH Hitman Sir Henry Cooldown: No More Heroes 1, and 2, reappears in the 3rd installment (dropping in 2020). PLUS: Fan Favorite Sheldon Lee from My Life As A Teenage Robot is on the rise with an internet resurgence of interest in that Nickelodeon animated gem! So, Get In Like Flynn!
Whitney Rodgers
Whitney Rodgers is a Voice Actress, model and singer best known for her roles as "Meiko Shiraki" in Prison School and "Yozora" from Haganai and Hagani NEXT! . Whitney has just recently been announced as "Lotta Hart" in FUNimations "Ace Attorney" and has played many other characters including: "Margaret" in One Piece, "Artemis" from Maria the Virgin Witch, "Amelia Evans" in Freezing Vibration, and more. Whitney has also lent her voice to SMITE for the playable characters of "Ordo Solarus Amaterasu" and "Leona Genesis Jet Pack Fighter." When she is not actively recording voice-overs, Whitney enjoys: going to the gym, drinking gallons of coffee, watching cutthroat kitchen, playing Tetris Attack, and giving her cat Chihiro too much attention. You can follow her on Instagram: Whitney_Rodgers_Model or on Facebook: Whitney Rodgers Voice Actress.
Gigi Edgley
Gigi Edgley is an internationally renowned actress originally from Australia. Edgley has starred in countless film and television series including FX's Feud, USA's The Starter Wife, Enuattii: Face off Designer's latest feature, Diminuendo, Rescue Special Ops, Tricky Business, SyFy's Showdown at Area 51, Quantum Apocalypse, Carlotta, Newcastle, Black Jack, Peacekeeper Wars, Stingers, Secret Life Of Us, Beastmaster, Lost World, Water Rats, Day of The Roses, Star Trek Continues and Nexus.
Additionally Edgley has an extensive history with The Jim Henson Company beginning with her popular role as Chiana on the company's critically acclaimed sci fi cult series, Farscape in which she starred for over five years. Gigi stole the hearts of sci-fi enthusiasts. She was originally cast as a guest star for one episode, but quickly captured the attention of the Farscape writers, producers and the fans alike. The mischievous Chiana became one of the most popular, and at times controversial characters in the series. The SyFy Channel and The Jim Henson Company also asked her to host Jim Henson's Creature Shop Challenge.
Recently Gigi also helped crowd fund over $101700 for The Circuit. Edgley's team additionally raised over $44,000 on Kickstarter to fund a sci-fi short called Hashtag. They are planning to take it to Sundance, Cannes and Toronto film festivals. Gigi was nominated for the Film's Critic's Circle awards for best lead actress in the feature Last Train To Freo, the SyFy Genre Award for Best Supporting actress, the Saturn Award for Best Supporting Actress in a television series and Maxim Award for Sexiest Space Babe.
Gigi has a long list of theatre credits as well that include: Kill Everything YouLove, 4.48 Psychosis,The Rover, Boy's Life, Romeo And Juliet, Road, Picnic At Hanging Rock and Les Miserables. She also recently sung at Stan Lee's Birthday and was selected for the Women of Sci-Fi book by Denny's Illic. Edgley is also a recording artist, creator of original comic books, director and producer. She earned a Bachelor of Arts degree from the Queensland University of Technology after entering in the auditions alongside hundreds of other candidates. Check out her website at: GigiEdgley.Com
Vocamerica
VOCAMERICA is a certified Fan-Produced VOCALOID concert event featuring Western VOCALOIDS and Vocal Synths. The project is the creation of Virginia-based VOCALOID producer EmpathP. The goal of VOCAMERICA is to educate and entertain fans of this ever-growing musical phenomenon with emphasis on the more uncommon Western VOCALOIDs. This is achieved through providing live holographic concerts, lectures, and workshops to conventions and expos all over the world.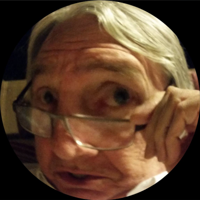 R Bruce Elliott
R Bruce Elliott has been a professional actor for longer than probably 99% of you reading this have been alive, working in theatre, film (JFK, Fletch Lives), TV (Barney & Friends, Walker, Texas Ranger), commercials, radio, etc. He started dubbing voices for anime at Funimation in 2003 and has continued ever since, having performed almost 180 roles in approximately 160 anime shows and movies. From his first role as the bumbling detective Richard Moore in Case Closed, he has become known for his range and versatility in shows such as Samurai Seven, Full Metal Alchemist, Black Butler, Dragonball Z Kai, Attack on Titan, Space Dandy, Fairy Tail and One Piece. He can also be heard in movies like Empire of Corpses and Dragon Ball Z: The World's Strongest, plus numerous video games such as The Walking Dead: Survival Instinct, Aeon Flux, Orcs Must Die (1 & 2), Borderlands 2, and eight different games in the Dragon Ball Z series as the fearless but brainless Captain Ginyu of the Ginyu Force.
John Swasey
John started down the road of anime in 1997, when he landed his first role in Golden Boy from ADV Films. Since then, John has gone on to voice hundreds shows and characters. John's wife once quipped that there are certain actors who might be the "Brad Pitts" of anime but John is the "Kevin Bacon" of anime.
Being the character actor type has given John the freedom to voice bazillions of characters such as Undertaker in Black Butler, Salvador in Borderlands II (VG), Gendo in Evangelion, the Captain in Halo (VG), Lord Death in Soul Eater, Hoenheim in Fullmetal Alchemist, Sir Crocodile in One Piece, Salvador in Borderland II, Kogoro in Sgt. Frog, Huang in Darker than Black, Vulcan in Orphen, Ken in Kaleido Star, Captain Ahab in Hakugei The Legend of Moby Dick, Rikudoh in RahXephon, Mister in Coyote Ragtime Show, as well as roles in the live action films 2009 Lost Memories, Conduct Zero, Yesterday, Jungle Juice, and the Gamera trilogy. Most recently you can catch John in the broadcast series of GANGSTA as Chad, and Akame Ga Kill as Bols as seen on Toonami.
In 2004, John jumped to the other side of the "mic" to direct. Among the shows he has directed are Welcome to the N.H.K., AirGear, Wandaba Style, St. Seiya, Shadow Skill, E's Otherwise, Michel, Jinki Extend and Shinobi (live action co-directed with longtime pal, Kyle Jones). John loves working in the world of anime as a director and voice actor! Currently John is working with pals Kyle Jones and Jay Hickman on an original animation full length movie called The Perfect Khan. In addition to anime, John has voiced thousands of radio and tv commercials – even acted in a few films. One of the coolest acting jobs was being the Beer Delivery Guy in Dazed and Confused.