Brittany Lauda
Brittany Lauda is a TX/NY voice actress & ADR director who is best known for playing Ichigo in DARLING in the FRANXX, Riko in Made in Abyss, Leviathan in Seven Mortal Sins, Kei Sakurai in Dies Irae, Lion in Hina Logic, Nene in My First Girlfriend is a Gal, Audrey Belrose in Huniepop/Huniecam, Osana Najimi in Yandere Simulator, Miza Kusakari in Tokyo Ghoul:re, Kaoru Daichi in Ladies versus Butlers, and Mirim in Queen's Blade (to name a few!). You can also catch her voice in Pokemon XY, Hasbro apps & games like My Little Pony and Transformers, Aphmau animations as Cathy and various video games like Battlerite, Heroes Arena and Minotaur. Other anime credits of hers include Juden-Chan: Recharged, Rio: Rainbow Gate, World War Blue, Fairy Tail, Gosick, King's Game, Blood Blockade Battlefront, Citrus, Overlord, Basilisk: The Ouka Ninja Scrolls and more. She co-owns Kocha Sound where she does directing & casting for titles like YIIK: A Postmodern RPG, Marooners, Minotaur and anime series like Ai No Kusabi, Ladies versus Butlers, Juden-Chan Recharged and World War Blue. She acts as Head ADR Director over at Media Blasters and has worked on titles at Funimation as a director/AD such as Legend of the Galactic Heroes: Die Neue These, The Morose Mononokean, Hina Logic, Alice & Zoroku and New Game!
Outside of voice over & directing, Brittany enjoys playing with her Shiba Inu named Raven, playing video games, trying not to play more World of Warcraft, squeeing at how cute Gon & Killua are in HUNTERxHUNTER and telling herself she doesn't need more figurines of husbandos like Hisoka and Kurama. Check out BrittanyLauda.com for more credits, or follow her on twitter (@BrittanyLaudaVO) for shenanigans.
Matt Shipman
Matt Shipman is a Texas and New York based Voice Actor, ADR Writer, ADR Engineer, and all around nerd-guy. He is best known for voicing Shay Obsidian in Yu-Gi-Oh Arc V, which is currently airing on NickToons. Additionally, he can be heard in DARLING in the FRANXX as Hiro, GOSICK as Kazuya Kujo, Juni Taisen as Snake, Kakuriyo: Bed and Breakfast as Byakuya, Legend of the Galactic Heroes: Die Neue These as Julian Mintz, Ai no Kusabi as Norris, World War Blue as Gear, Basilisk: The Ouka Ninja Scrolls as Tadanaga, Touken Ranbu: Hanamaru as Higekiri and several other anime including Attack on Titan, Black Clover, and One Piece. Matt writes scripts for Funimation (New Game!!, A Sister's All You Need., KARAKAI JOZU NO TAKAGI-SAN) and Media Blasters (Juden-Chan, Ai no Kusabi) and works as assistant director for Media Blasters titles. He also co-owns Kocha Sound alongside Brittany Lauda. Matt plays Street Fighter, loves the Zero Escape and Persona series, watches seasonal anime, plays card games, and loves to talk about all things nerdy. Talk to him on Twitter (@MattShipmanVO)!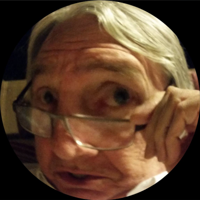 R Bruce Elliott
R Bruce Elliott has been a professional actor for longer than probably 99% of you reading this have been alive, working in theatre, film (JFK, Fletch Lives), TV (Barney & Friends, Walker, Texas Ranger), commercials, radio, etc. He started dubbing voices for anime at Funimation in 2003 and has continued ever since, having performed almost 180 roles in approximately 160 anime shows and movies. From his first role as the bumbling detective Richard Moore in Case Closed, he has become known for his range and versatility in shows such as Samurai Seven, Full Metal Alchemist, Black Butler, Dragonball Z Kai, Attack on Titan, Space Dandy, Fairy Tail and One Piece. He can also be heard in movies like Empire of Corpses and Dragon Ball Z: The World's Strongest, plus numerous video games such as The Walking Dead: Survival Instinct, Aeon Flux, Orcs Must Die (1 & 2), Borderlands 2, and eight different games in the Dragon Ball Z series as the fearless but brainless Captain Ginyu of the Ginyu Force.
John Swasey
John started down the road of anime in 1997, when he landed his first role in Golden Boy from ADV Films. Since then, John has gone on to voice hundreds shows and characters. John's wife once quipped that there are certain actors who might be the "Brad Pitts" of anime but John is the "Kevin Bacon" of anime.
Being the character actor type has given John the freedom to voice bazillions of characters such as Undertaker in Black Butler, Salvador in Borderlands II (VG), Gendo in Evangelion, the Captain in Halo (VG), Lord Death in Soul Eater, Hoenheim in Fullmetal Alchemist, Sir Crocodile in One Piece, Salvador in Borderland II, Kogoro in Sgt. Frog, Huang in Darker than Black, Vulcan in Orphen, Ken in Kaleido Star, Captain Ahab in Hakugei The Legend of Moby Dick, Rikudoh in RahXephon, Mister in Coyote Ragtime Show, as well as roles in the live action films 2009 Lost Memories, Conduct Zero, Yesterday, Jungle Juice, and the Gamera trilogy. Most recently you can catch John in the broadcast series of GANGSTA as Chad, and Akame Ga Kill as Bols as seen on Toonami.
In 2004, John jumped to the other side of the "mic" to direct. Among the shows he has directed are Welcome to the N.H.K., AirGear, Wandaba Style, St. Seiya, Shadow Skill, E's Otherwise, Michel, Jinki Extend and Shinobi (live action co-directed with longtime pal, Kyle Jones). John loves working in the world of anime as a director and voice actor! Currently John is working with pals Kyle Jones and Jay Hickman on an original animation full length movie called The Perfect Khan. In addition to anime, John has voiced thousands of radio and tv commercials – even acted in a few films. One of the coolest acting jobs was being the Beer Delivery Guy in Dazed and Confused.
Greg Ayres
Greg Ayres has been blasting his way through 2019! With over 290 credits to his name, he has managed to play a variety of characters that are almost as colorful as his hair. He was thrilled to make his second appearance in the DragonBall universe in DragonBall Super as Frost, and equally excited blasting bugs as Geo in Sony Picture's Starship Troopers : Traitor of Mars. Some other recent roles include Jiro in Concrete Revolutio, Sho Utsumi in SSSSGridman, Ryuuou Edogawa in Doreiku, Koji Koda in My Hero Academia, and even makes an appearance as Popuko in Pop Team Epic. He is proud to be a part of the new "Pink Harvest" productions for Sentai Filmworks, in the roles of Izumi Sena in Lovestage, and Yabase in Hitorijime My Hero. This year he was also given the opportunity to reprise one of his all time favorite roles as Son Goku in Saiyuki Reload Blast. Some other recent favorites include Nagisa Haruki in Free, and Free Eternal Summer, MonoKuma in Danganronpa, Clear in Dramatical Murder, and Doug in Gangsta, Yu Nishinoya in Haikyu, Zenji Marui in Food Wars, Ganta Igarashi in Deadman Wonderland, Heihachi Hayashida in Samurai 7, and Kouichi Sakakibara in Another. Some of his all-time favorite roles include Son Goku in Saiyuki, Chrono in Chrono Crusade, Kaoru Hitachiin in Ouran High School Host Club, Youhei Sunohara in Clannad, Yuki in The Wallflower, Leo in Ghost Stories, Satoshi Hiwatari in DNAngel, Kaworu Nagisa in the Director's Cut of Neon Genesis Evangelion, Tomoki Sakurai in Heaven's Lost Property, and Negi Springfield in Negima.
When he's not in a booth with headphones on, you can usually find him sporting headphones behind "the decks" at many a music event. A veteran nightclub DJ of many years, he has jumped at the opportunity to play music and organize late night dances at many of the conventions he attends. Greg is also a member of Project BECK, who perform music from the anime Beck Mongolian Chop Squad, and has had a blast reliving the music from that show with his friends. Thrilled to be able to share his love of music with anyone willing to listen – from packed rooms at anime conventions, to the legendary stage of The Knitting Factory (NYC), he's always ready to make a little noise.
Comcade
Comcade is the best team you've never heard of. Kyle, Caleb, DJ, and their guest Ronnie are currently traveling for Comcade's Press Start Tour! Their live debut was just last year in not-so-scenic Iowa and they're looking to bring that success to a venue near you. Join them as they perform live comedy shows, podcast recordings, and more. They love to chat and hang out with convention visitors so please feel free to approach them! Especially the weebs of the group Kyle and DJ. They're probably chatting about this season's anime already so why not join? You can find the group on their YouTube page (Comcade), Twitter (@ComcadeNetwork), and on Facebook (Comcade).
Whitney Rodgers
Whitney Rodgers is a Voice Actress, model and singer best known for her roles as "Meiko Shiraki" in Prison School and "Yozora" from Haganai and Hagani NEXT! . Whitney has just recently been announced as "Lotta Hart" in FUNimations "Ace Attorney" and has played many other characters including: "Margaret" in One Piece, "Artemis" from Maria the Virgin Witch, "Amelia Evans" in Freezing Vibration, and more. Whitney has also lent her voice to SMITE for the playable characters of "Ordo Solarus Amaterasu" and "Leona Genesis Jet Pack Fighter." When she is not actively recording voice-overs, Whitney enjoys: going to the gym, drinking gallons of coffee, watching cutthroat kitchen, playing Tetris Attack, and giving her cat Chihiro too much attention. You can follow her on Instagram: Whitney_Rodgers_Model or on Facebook: Whitney Rodgers Voice Actress.
Trevor Mueller
Trevor Mueller works at an advertising agency by day, and writes comics by night. His latest project is the multi-Harvey-Award nominated webseries ALBERT THE ALIEN (www.AlbertTheAlien.com). He has contributed stories to several anthologies, including READING WITH PICTURES, KILLER QUEEN, and AW YEAH COMICS. He is also the writer / artist / creator of several award-winning webcomic series (www.trevoramueller.com), and regularly reviews movies, video games, and comics. Trevor also appears on occasional episodes of the popular web series NOSTALGIA CRITIC, as well as AWESOME COMICS on the CHANNEL AWESOME website and YouTube pages. Trevor currently lives in Chicago with his wife, his baby daughter, and his cat, Waffles.
Andy Field
Voice actor Andy Field is best known as the probably-friendly voice of Hand Unit, the smooth-talking computer guide through Five Nights at Freddy's: Sister Location, and the hilarious Tutorial Unit in Freddy Fazbear's Pizzeria Simulator. His catch phrase, "Exotic Butters" has evolved into hundreds of YouTube remixes – and an Exotic Butters plushie from Funko! He's also in the fast-paced sci-fi shooter Nelo and makes terrifying sounds for the zombie survival game Contagion.
As a fan, Andy will go out of his way to show up in the background of a great show. You might see him as a savior in AMC's The Walking Dead, or as a special agent in NCIS: New Orleans. And watch closely, he'll be somewhere in Avengers: Infinity War! A former middle school STEM teacher, Andy is a fan of all things nerdy and is a kid at heart. Before he was a voice actor, Andy was employed as a teacher, soldier, emergency medical technician, waiter, bartender, furniture salesman, driver, golf caddie, government contractor, college professor, small business owner, and drummer. He's still a long-time member of the U.S. Army Reserve at the rank of Lieutenant Colonel, and was deployed to Kuwait, Iraq, and Afghanistan in support of the Global War on Terror.