Fate/stay night: Unlimited Blade Works [Movie]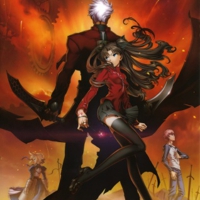 Plot Summary
You are viewing an unapproved revision.
Based on an original concept by the original author Akira Toriyama, the story, set shortly after the defeat of Majin Buu, pits Son Goku and his friends against a new, powerful enemy.
This is the adaptation of the 2nd route of the popular visual novel: Fate/Stay Night. In this route, Tohsaka Rin will be the major female character. Revelations about Shirou and his destiny will be made.-Via MyAnimeList.net
2503 users rated this.
Watched By
Comments